Ahh i love this too. the display above the fireplace is perfect, and the little old playhouse on the floor is adorable!
image above:
emma cassi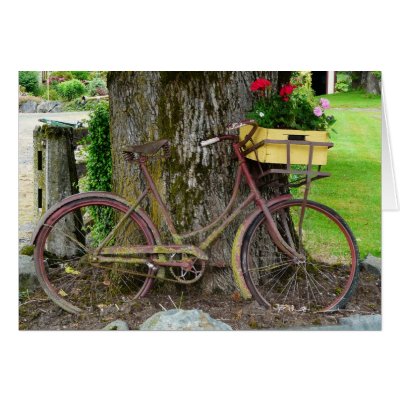 Im going to get a vintage bike and use the basket as a planter to spruce up the long entry way outside before you get to our front door. Kind of like the one above but i want my flowers to be billy balls and other yellow and white flowers.
love the armchairs and the simplicity of this room!
im on a hunt to find a working one of the clocks above! i find them all the time at thrift stores but they never work!
this 15 foot picnic bench is to die for!!!!!
There really is no place like home. I get my ideas from all over the place Anthropologie, Restoration Hardware, Thrift Stores because i love vintage from all eras and i have prexisting elements of a more Pottery Barn look... My favortite look is simplistic... a lot of white and grey with a few pops of color but im so far from that with all of the stuff i already have... so ive been struggling lately to figure out which style i want to portray and how to make it coexist with what i already have. A feat that isn't too terrible i suppose. :)