This dress from
modcloth
is on sale for 36 dollars... cute!!
i LOVE the all whites and grays with little pops of color. So pretty.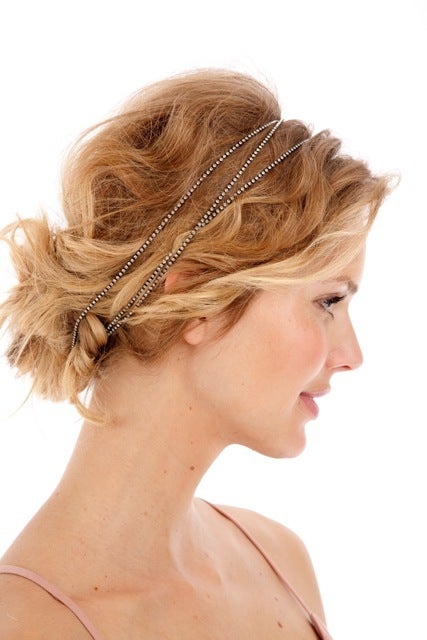 This headband is so cute... guess how much its going for... $145. Heart attack. haha i can make this myself thank you!!
Love this Alice in Wonderland Photoshoot!
Greenweddingshoes
Lamp shade
What you'll need:
One lamp shade
Wool yarn
Glue gun
Strip the fabric from an old lamp shade down to the frame.
Take a piece of wool yarn and wrap it around the lamp shade to create a stripe effect.
Then, make about 20 pom-poms, all the same size, and hot glue them to the top of the shade.